Vilamoura Champions Equestrian Tour 2013
Starting today Vilamoura plays host to the "Champions Tour 2013" at the Equestrian Center, up to 600 horses will take part. The event starts on Tuesday 24th September and runs for 3 weeks until the 13th October.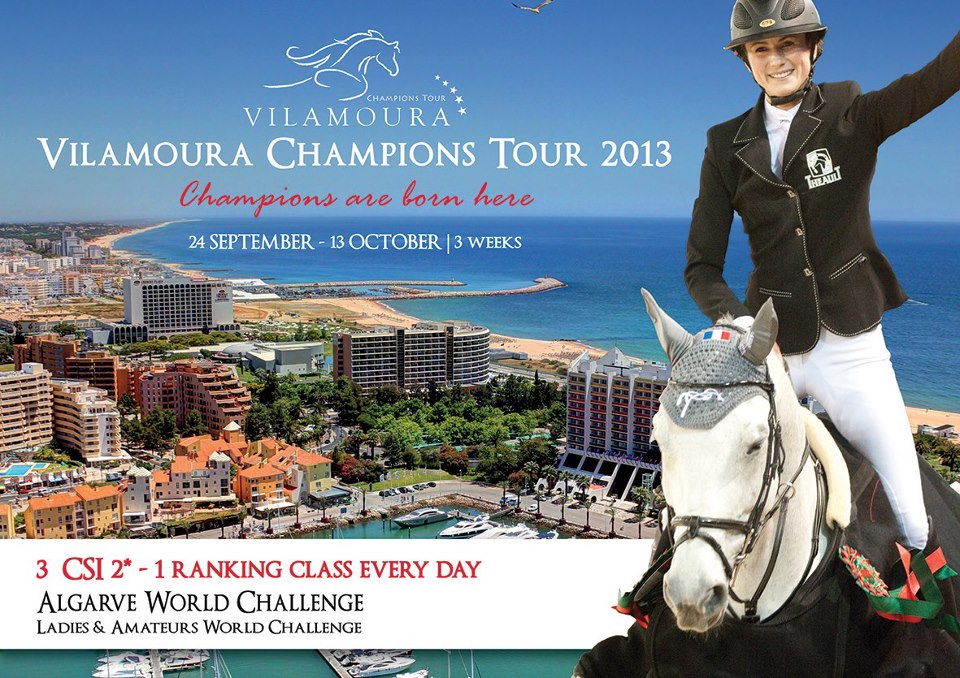 The schedule of events is as follows: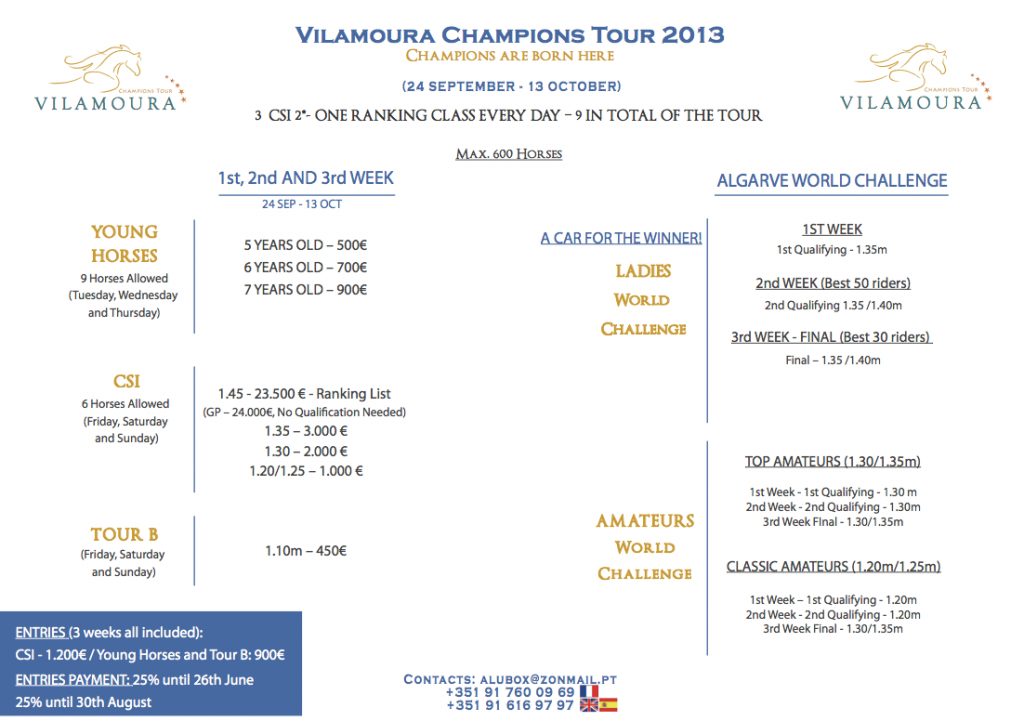 The route to the ground is well signposted within Vilamoura but as a guide access is off roundabout Green 2 in between Victoria Boulevard and Kadoc
For visitors high quality 2 bedroom 2 bathroom apartments are available for short term rental approximately 800m from the entrance…
Click this link for details
Norton & Mackenzie offer a comprehensive portfolio of property management and quality holiday rentals in Vilamoura – especially Algarve winter holidays. Portugal winter temperatures are by far some of the best in Europe.


News supplied by