Atlantic Tour Vilamoura Show Jumping March 2013
The Major show jumping event The Atlantic Tour Vilamoura 2013 concludes the  first tour of the competition this weekend in Algarve. After 4 successful weeks there is a 2 week break before the start of the second tour. An exciting weekend ahead!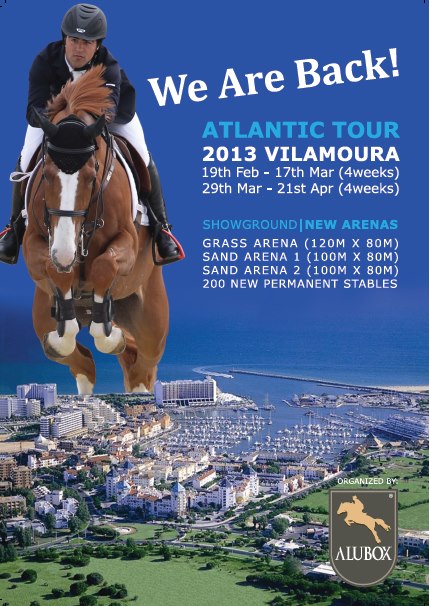 Todays timetable is …..