Registering your residency in Portugal
Portugal is very happy for foreign citizen's to come and live here subject to a few minimum criteria.
For those from other EU member states it is a very simple process but of course after the 31st December 2020 Britain is no longer a member and the transition period expires.
Whilst we are confident that Portugal will want to continue to welcome Brits to Portugal the process may become a little more complicated and they are asking all those who are already here to get their paperwork in order before New Years Eve.
We understand from the British Embassy in Lisbon that mindful of delays brought on by the Covid-19 situation Councils should accept that you may not have been able to attend in time but after the year end you should take with you proof that you were living here prior to New Years Eve. Examples quoted are Portuguese bank statements with transactions listed/rental contract/utility bills etc.
The process is quite simple and this graphic and the video explain what is involved.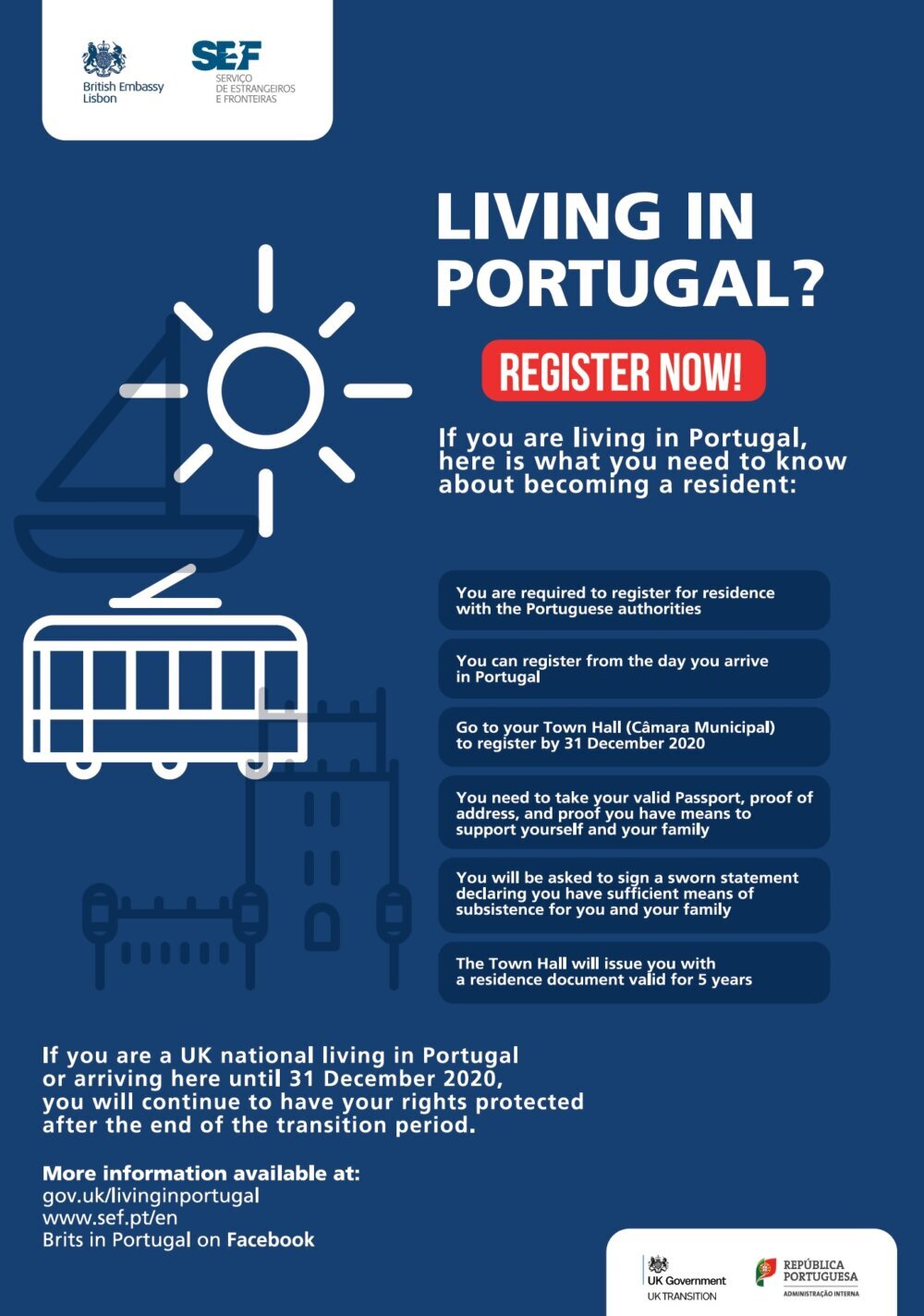 Here is the video
NPMS are able to offer a variety of advice to our Vilamoura Property Management Clients
To contact us email: info@NPMSemail.com
Vilamoura Property Management
Vilamoura Long Term Rental
Vilamoura Short Term Rental
www.NortonPropertyManagementServices.com
.