New Irish Bar in Vilamoura
Seems like Vilamoura Marina is due yet another Irish themed pub. The long established but often quiet restaurant "Leonel" in the base of the "Pyramid Building" is being hastily refurbished by Irish designers Intec Design who did "de Barra" in Quinta de Lago.
This one looks like it's going to be a biggy and Intec don't come cheap operating in Dublin, London New York and elsewhere so let's see.
Work started a few months ago but as is often the case here one would have expected the place to be ready before July to take advantage of the season but it looks to the untrained eye as though they will struggle to be ready for August, we wish them luck. Though it's sad to say, the "season" in Vilamoura seems to shorten year after year and business owners face two months, maybe this year one month of peak sales but 12 months of costs. Hopefully they factored this into their business plan.
This will make the 6th Irish Themed Pub in Vilamoura Marina,  we wonder how "Irish" it will be?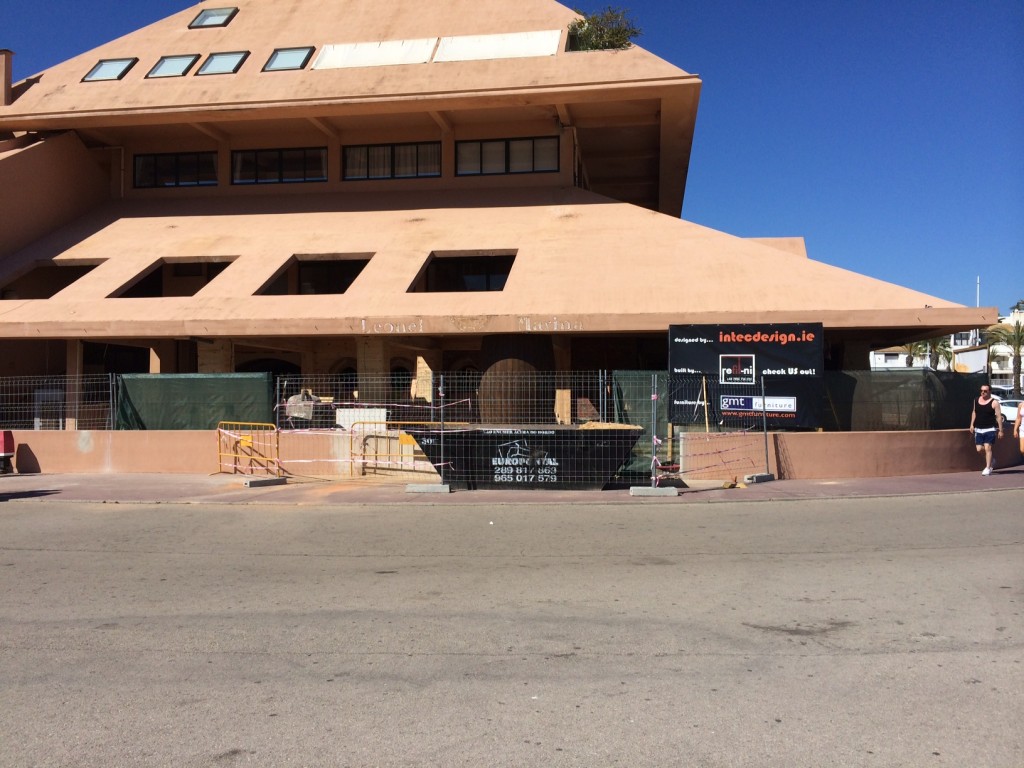 If you are viewing this via our e-mail distribution system you can visit the full blog by clicking here
Norton & Mackenzie offer a comprehensive portfolio of property management and quality holiday rentals in Vilamoura