Vilamoura Free Car Park Closed
The center and largest of the 3 car parks by MacDonald's was suddenly sealed off without warning. Rumours abound as to what is happening… from a paid car park to a shopping complex. Interestingly the mandatory information board required in Portugal showing the license number for any construction project and the duration etc. are no where to be seen.
What looks certain though is that the largest remaining free parking in Vilamoura has gone, effecting a huge number of local workers. Following the introduction of the pay and display system in the town this car park was busy even in low season as locals cannot possibly afford to pay an average of 10 euros per day to park whilst at work. Those on a six day week would loose 240 euros of their monthly wage just in parking or to put non too fine a point on it almost half their take home pay!
True there will still be some areas of free parking but competition for places will be intense, and imagine what the town will be like in summer when the population swells ten fold with tourists.
We wait to see what unfolds…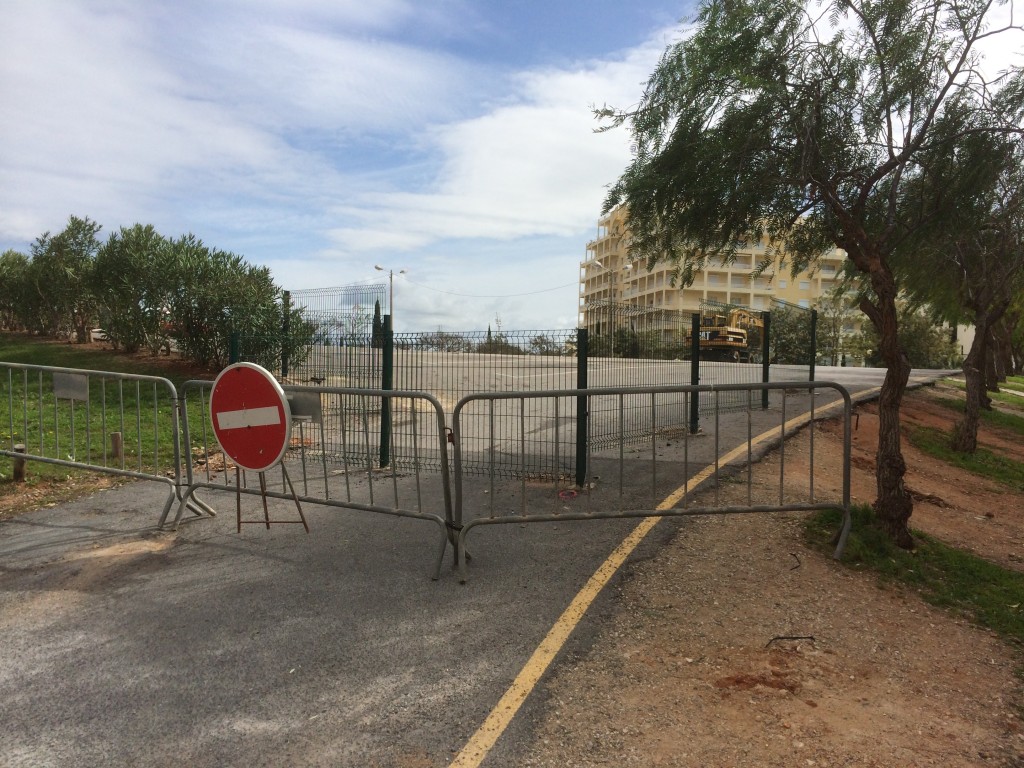 Behind the removable barriers the green fencing is concreted in.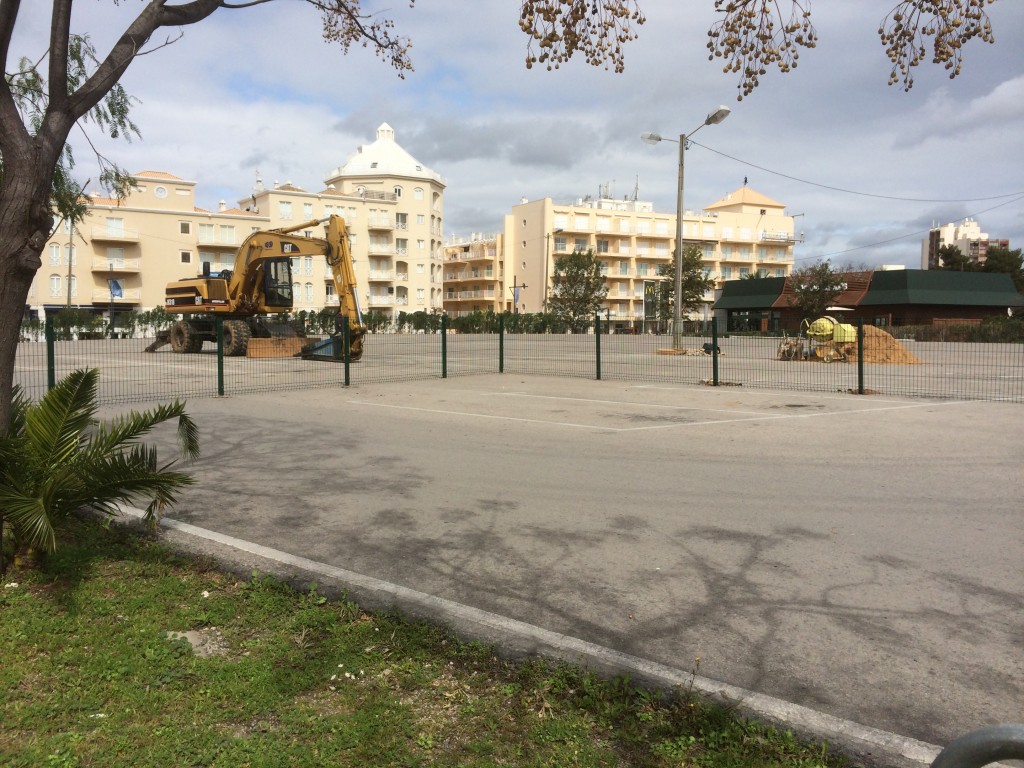 Some form of compound being made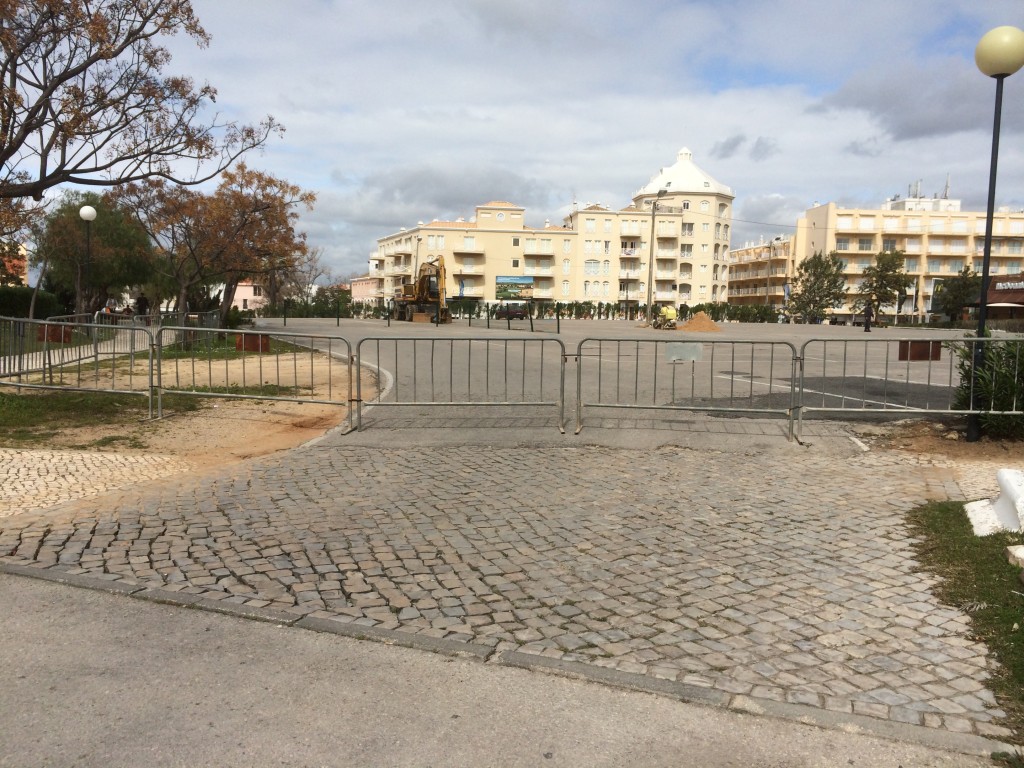 Removable barriers presumably to allow construction vehicles to access ?
Norton & Mackenzie offer a comprehensive portfolio of property management and quality holiday rentals in Vilamoura