Vilamoura Supermarkets
Ali Super shops re open on 2nd June 2012 after a period of closure
The supermarket chain Ali Super closed in 2010  due to financial problems with just a few branches opening for the season last year. The chain was significant for visitors who do not have a car as they are located near many of the holiday condominiums as opposed to the centre of town.
N & M understand that a German businessman stepped in and took over the massive 80,000,000 euro debt, paying 20,000,000 down with the balance over 15 years.
Rebranding has taken place with a fresh new green style and branches are open from this weekend.
The one below is by the Old Course roundabout and opens Saturday 2nd June 2012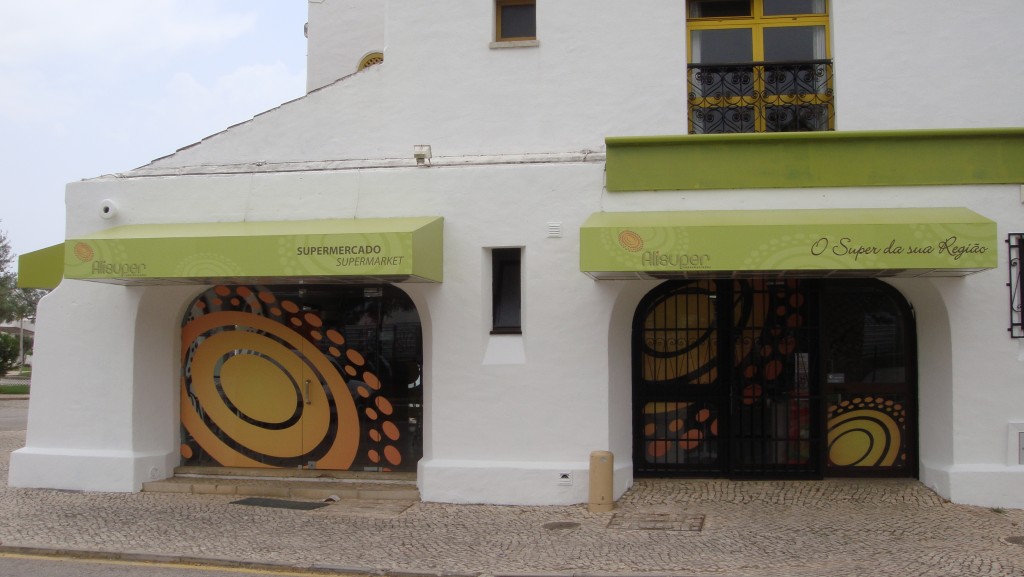 For help with self catering accommodation in Apartments and Villas click this link
For help with Property Management in Vilamoura click this link