Vilamoura Cycle Chic Event
Vilamoura's Second "Cycle Chic" Run
On Saturday, 10th August – the second of these events will take place in Vilamoura. The concept is for a collective ride around the town in a stylish and relaxed way, not all lycra and speed. Inframoura are keen to promote cycling to all as a health and well being pastime for all ages. You will note that their publicity does not evan advocate helmets, speed is not of the essence!
Those wishing to take part should meet  at 6pm by the Tivoli Marina Hotel and the ride  starts at 6:30pm and ends at the "Retiro da Praia" bar / restaurant at Vilamoura beach near the Crown Plaza Hotel with a welcome drink offered to all the cyclists.
For more information and to enter, e-mail: fpcub@fpcub.pt | or phone 912504851
The 2nd Vilamoura Cycle Chic. "In fashion – on wheels!"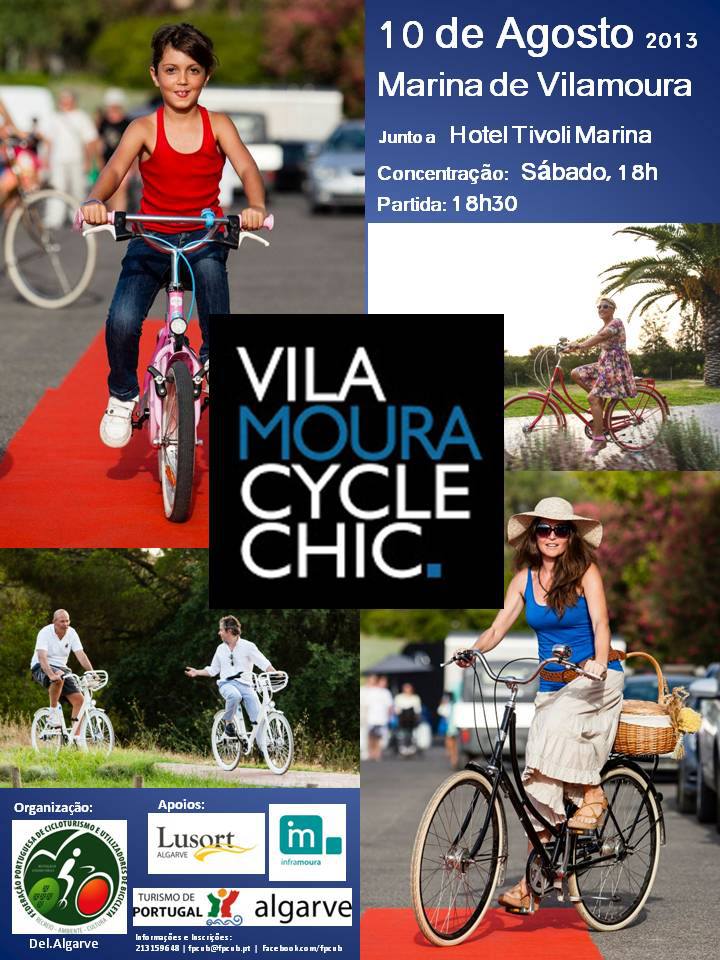 Norton & Mackenzie offer a comprehensive portfolio of property management and quality holiday rentals in Vilamoura – Algarve.


News supplied by